Durham families now have a new resource at their fingertips! Nurturing Durham is an online hub designed to introduce families to free and low-cost programs available in our community to support them during a child's early years – from the prenatal period through age 8.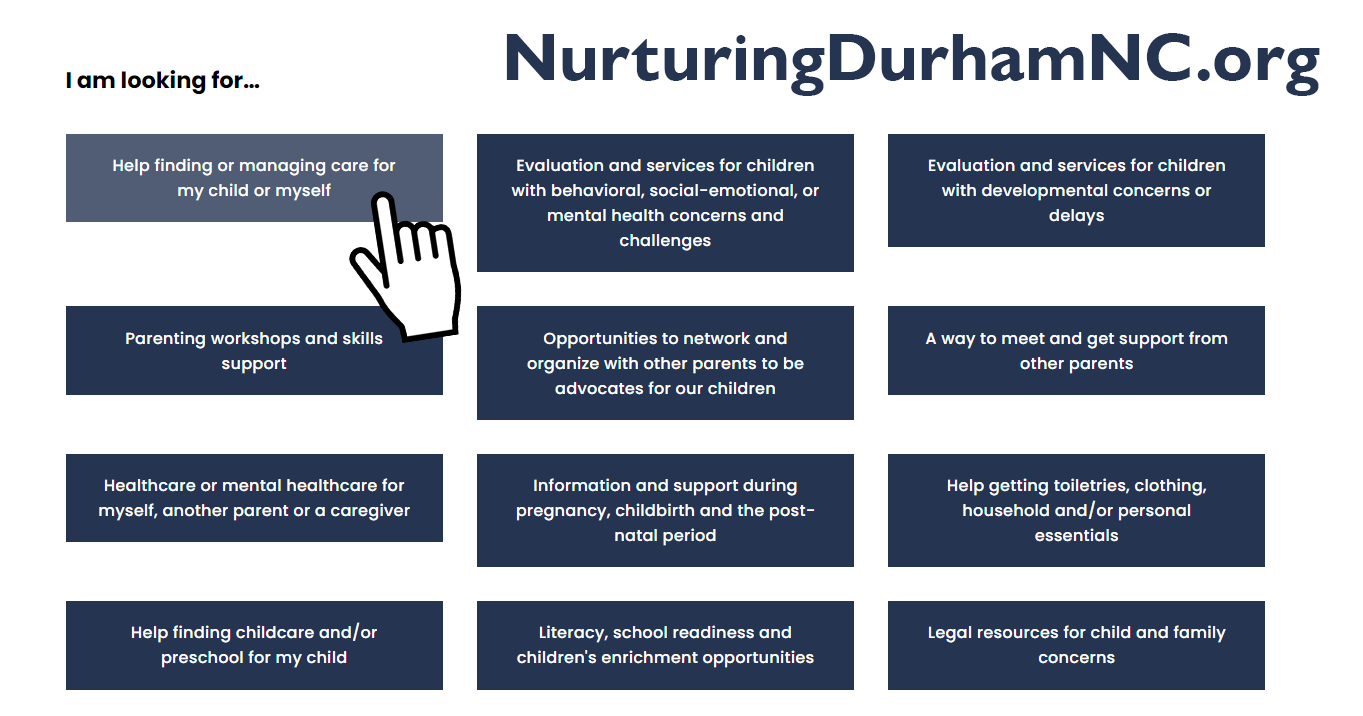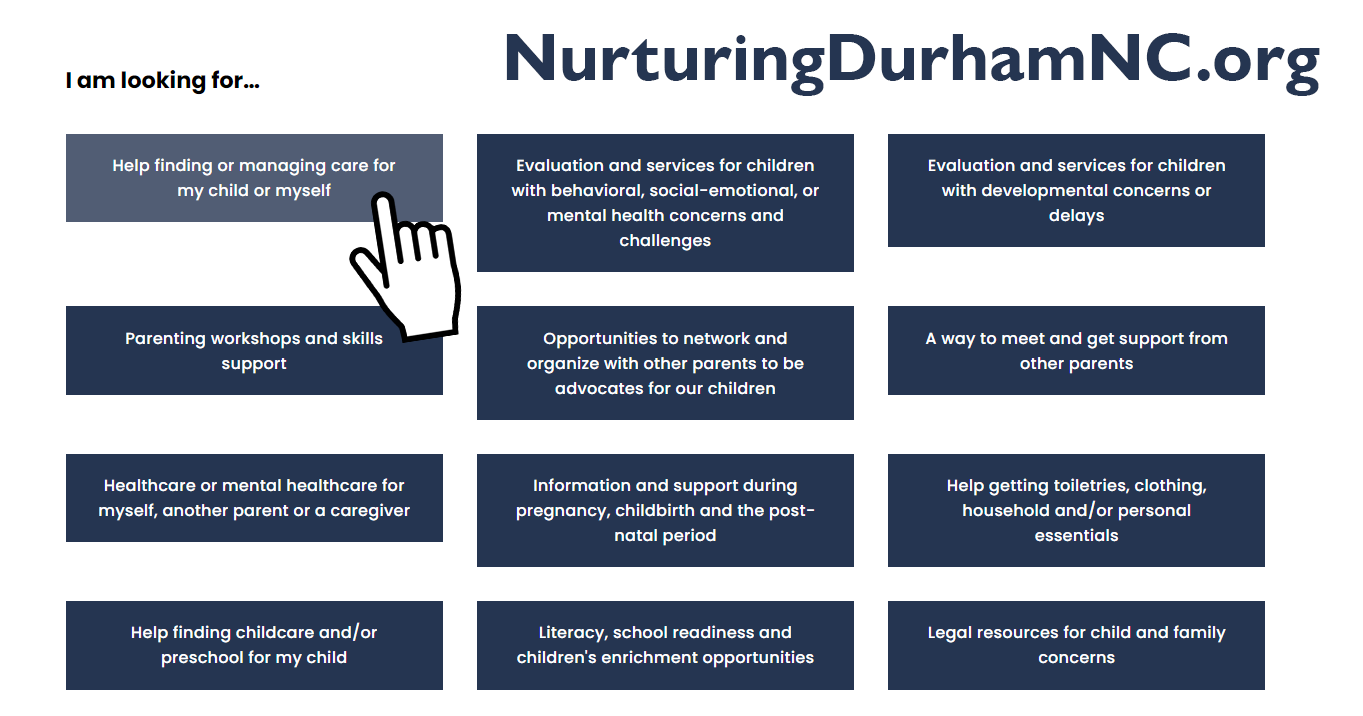 Fortunately, in Durham, there are many organizations offering a wide variety of programs that can help families nurture young children in these critical early years. But, figuring out what programs or organizations are right for your family can be overwhelming. Nurturing Durham organizes programs by the kind of support families often look for.  
Right from the Nurturing Durham home page, for example, you can click "I am looking for a way to meet and get support from other parents" to see programs that host different types of parent support groups. Click a program name to read a short description of what it offers, watch a video about the program, and find out how to get connected.
Nurturing Durham is available in English and Spanish, and already features nearly 40 participating programs serving local families. The site will be regularly updated and expanded over time. Check out NurturingDurhamNC.org now, bookmark it for later, and share the link with others!