Roll Up & Enroll – April 23rd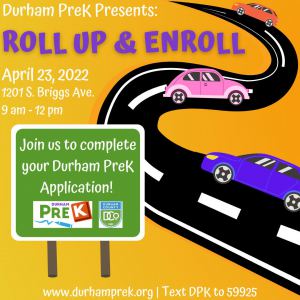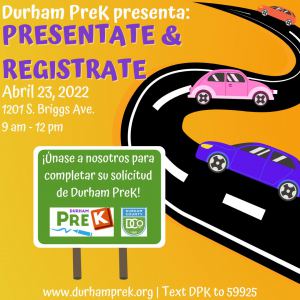 Save the date! Join us on March 12, 2022 from 9 am - 12 pm for our second Roll Up & Enroll event of the year!
The event will be hosted in the lower parking lot of the Jim and Carolyn Hunt Early Childhood Resource Center, 1201 S. Briggs Ave. You can ask questions about the program and submit your required application documents! Bilingual staff will be available to answer your questions and support your application. More information will be available soon. We hope to see you there!
Roll Up & Enroll – April 23rd