2023-2024
The application is now open!
The 2023-2024 Durham PreK Application is now open. All children living in Durham County and who will turn 4 years old by August 31, 2023 are eligible to apply.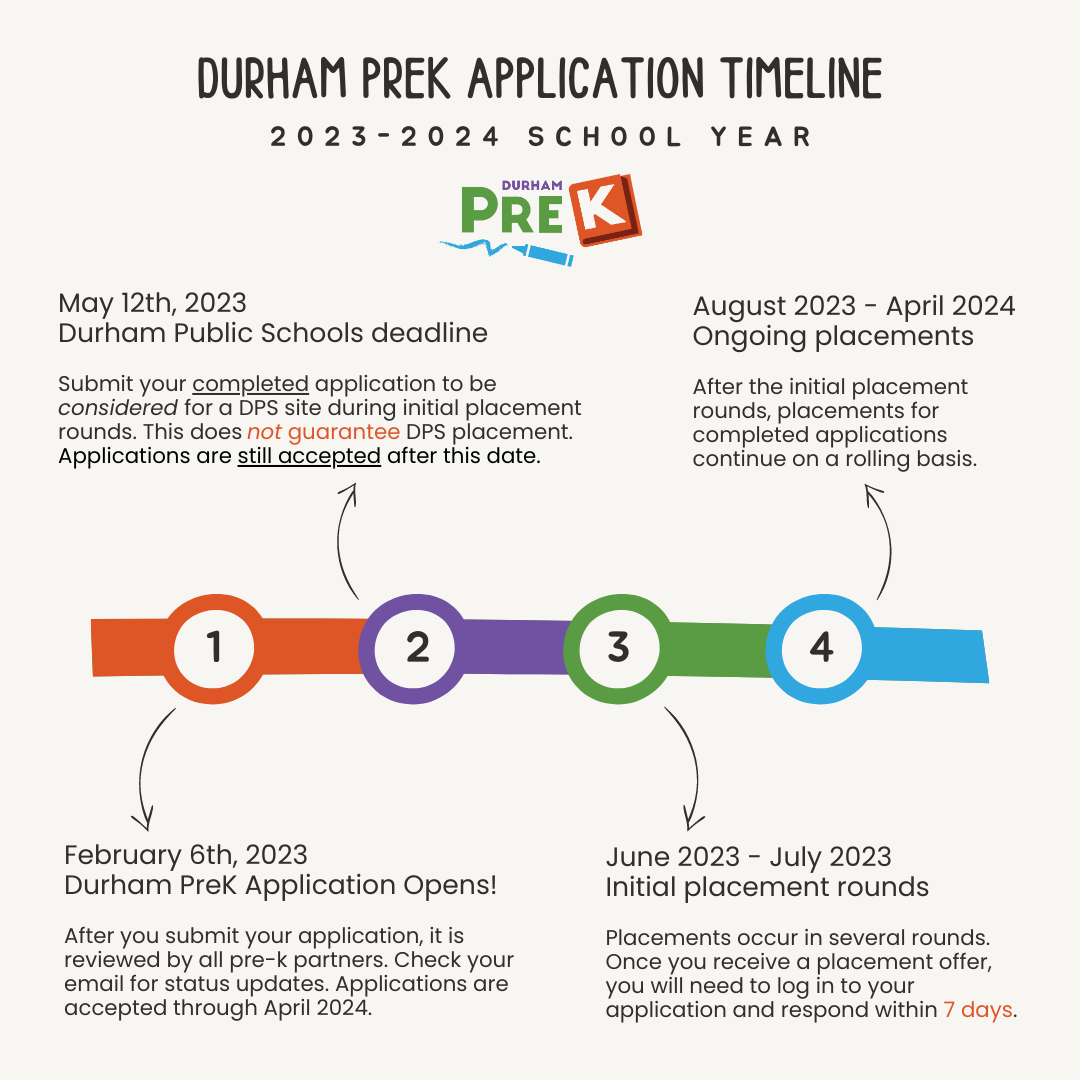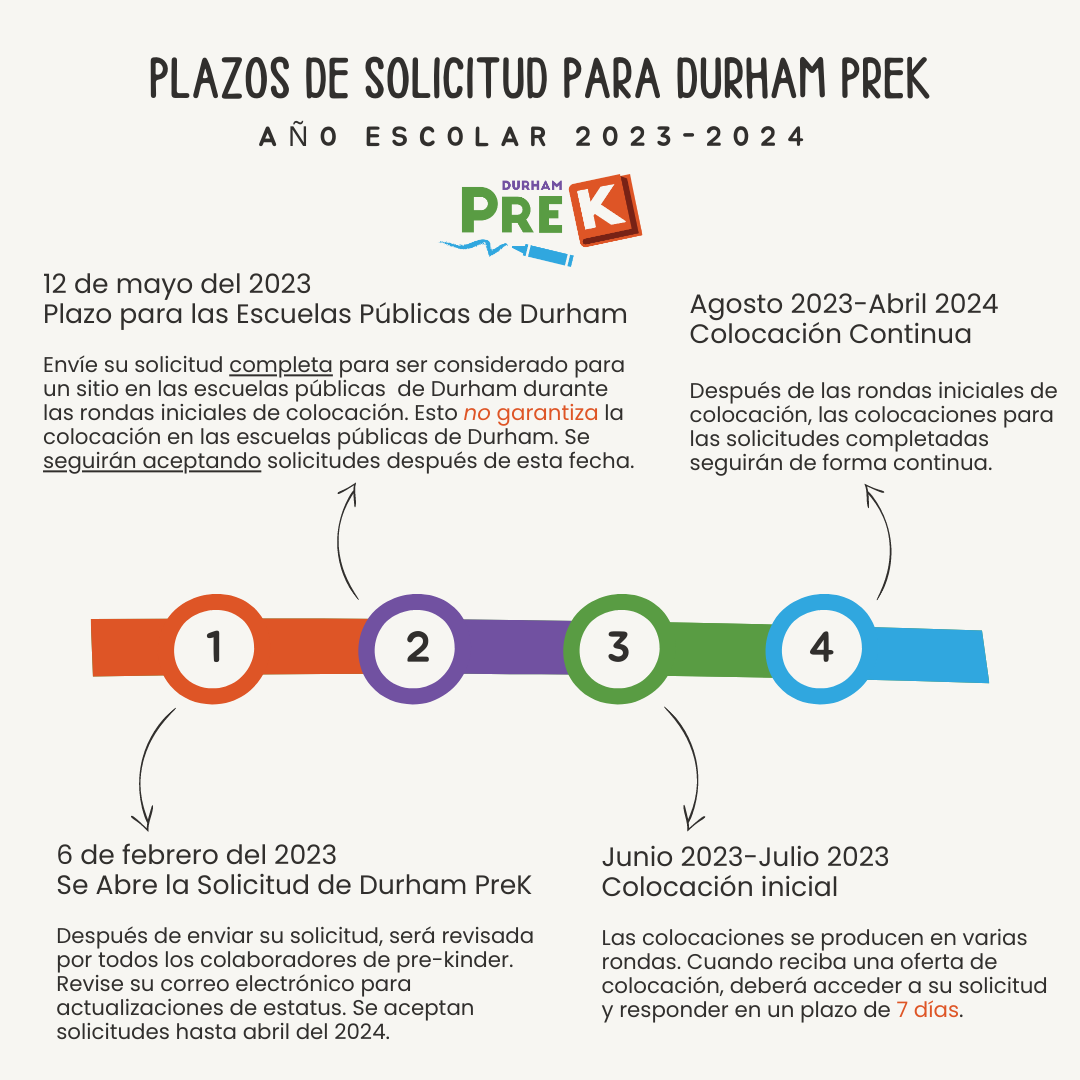 Application Resources
Application Informational Video
The informational video answers many frequently asked questions and walks you through the application process. Use it as a resource as you are applying for Durham PreK.
Documentation Checklist
Use the checklist to keep track of your application's required documentation.
Eligibility
All children living in Durham County who will be four years old by August 31st of the applying year are eligible. Click below to learn more about program types and eligibilty.
Information Sessions
The Family Information Sessions are available for you to learn more about the application and notification processes for Durham PreK.
Sliding Scale
For most families, preschool services will be free. Families with incomes at and above 400% of the current year's Federal Poverty Level will contribute monthly parent fees based on income and family size. To determine whether and what your monthly parent fee might be, visit the Sliding Scale page.
Application Appointments
If you need supporting submitting an application, schedule an application appointment with one of our bilingual application specialists. Appointments are also available in additional languages by request. We are offering in-person, virtual and evening appointments which typically last 40-50 minutes.
Pre-K Q&A - on pause until June
The goal of Pre-K Q&A is to support families applying for Durham PreK who may have quick questions about their application, required documents, site preferences, and more about Durham PreK. These are designed for questions that can be answered in 20 minutes or less.
Application Tutorial Video Library
Frequently Asked Questions
The FAQ page has answers to commonly asked questions about Durham PreK. If you have a question not listed, you can contact the Durham PreK Information Line at 1-833-773-5338 or email prek@childcareservices.org.
Parent Testimonial
"I am so grateful for my family's experience with Durham PreK; specifically, our experience with the Whitted School and Mr. Mabini. Mr. Mabini and his teaching assistant, Ms. Woods, created a classroom environment that made my child feel loved, while also teaching him critical academic and socio-emotional skills that helped prepare him for Kindergarten. My child had prior experiences in a different preschool that made him dislike school and feel like he was a "bad" kid. At Whitted, he was supported and felt connected to his teachers and classmates. He felt like a leader and like a child who could be successful at school. As a result, he loved school and loved learning. I am so thankful for our Durham PreK experience."
- Durham PreK Parent
Sign Up for Text Alerts for Durham PreK!
Sign up for text alerts from Durham PreK to stay up to date on application announcements and more! Click below to access the form.
Choose Durham PreK for a High Quality Preschool Experience!